Interested in Private Practice
How independent work reignited my passion for OT
by Anne McGeever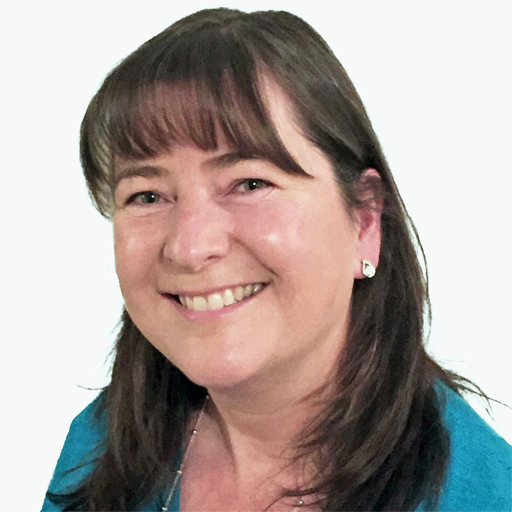 Anne is one of The OT Practice's expert Occupational Therapists and has worked with us since 2013. Here, Anne shares her experiences working with The OT Practice, from when she first decided to pursue private work to seeing The OT Practice evolve as a company.
What was your career before The OT Practice?
Before joining The OT Practice, my career had predominantly involved working in both the NHS and community settings. I worked with adults in rehabilitation services and undertook assessments for housing adaptations in adult social care. I progressed into management roles for a few years but felt unfulfilled as a clinician due to the lack of client contact which I very much missed.
Why did you decide to try private practice?
I like to progress and learn new skills in order to remain current and fresh in my thinking. I had undertaken medico legal work for several years and while it was enjoyable and interesting, it was difficult to commit to this work synchronously whilst doing a full-time statutory role.
It was not until I met Nikki (Executive Director of The OT Practice) at a conference in 2012, who following an inspiring conversation, galvanised me into action to do something different. I was disheartened as I was often restricted in my role by insufficient budgets, resources and the limitations in what I could offer.
I subsequently spoke to others in private practice and researched how they made the transition. Rather than undertake a dual statutory and independent role as I had done in the past, I decided to take a leap of faith and made a jump totally into independent practice.
I am so pleased I did. I have had interesting and wonderful opportunities to undertake a variety of exceptionally complex and specialist cases from initial assessments to discharge, covering all aspects of therapeutic intervention and case management. This has both challenged and grown my clinical knowledge and skills beyond my previous experiences. In addition, my confidence in my own abilities has grown giving me credence to take on work which previously I may have thought to be beyond my expertise.
Why did you choose The OT Practice?
It was due to my conversation with Nikki that piqued my interest in working for the company. Although it was in its early days I liked the ethos of the company, the people who work there are friendly and it was well organised.
Since starting at The OT Practice the company has expanded its remit and has a substantial team of Occupational Therapists nationwide. The cases offered are extremely varied and I have been offered both choice and challenge. In addition, there are also opportunities for short term contracts with service providers such as local authority intervention and single-handed care – both of which I have undertaken.
The OT Practice values CPD and runs conferences bi-annually (pre covid) which include training sessions for CPD. The conference usually runs over two days, provides an excellent opportunity for CPD and to meet other colleagues face to face. There have been Zoom meetings with OTs throughout the pandemic to help share and support our experiences of remote working.
What type of case do you get to work on?
I enjoy working with clients with brain injury and MSK conditions. I enjoy the challenge of complex cases, specialist equipment provision and adaptations to the home environment. I am very interested in information technology and how it benefits clients in their daily lives – the opportunities are endless.
I have been involved with clients with physical and cognitive challenges and value the time and continuity of intervention I can give to them to make a difference to their lives.
What do you enjoy most about working independently?
Independent work has reignited my passion for OT. It has given me the time and opportunity to network and explore avenues of practice I previously had not considered. In many cases I have also been able to provide clients with what they need, as opposed to being restricted by budgets and lack of resources.
As an independent practitioner I enjoy the work-life balance, it provides me with autonomy, flexibility and an infinite and diverse number of opportunities. If you have young children or home commitments it gives you flexibility in hours and days.
What advice would you give OTs who are thinking of moving into private practice?
Ensure you have good solid assessment and treatment skills prior to moving to independent practice.

Join a company that will provide you with the knowledge and practicalities of independent practice as well as a great opportunity for networking – such as The OT Practice.

Go part time and undertake independent practice work whilst you build up your practice so you have a regular income as a back-up.

Have a mentor and develop professional networks.

Have appropriate insurance in place and an understanding of your professional responsibilities.

Take that leap of faith!
If you'd like to learn more about working independently as an OT or have any questions about The OT Practice, contact emma@theotpractice.co.uk or call us on 0330 024 9910.
Related topics
View articles by topic
General
Problems we solve
Conditions we treat