Interested in Private Practice
My journey into private practice - Kimann's story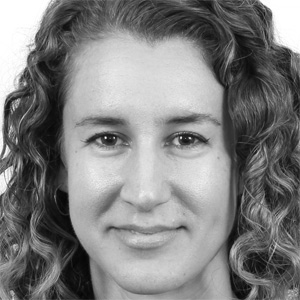 Name: Kimann
Specialisms: Paediatrics; mental health; learning disabilities
Number of years as a qualified OT: 13
Length of time with The OT Practice: 10 months
Interests: Teaching yoga to children and adults
What was your career before The OT Practice?
I studied in Australia and, after I graduated, I worked in adult mental health services and general hospital work within the public sector. I then moved to London and worked in adult mental health across patient services, community services, forensic services and more. In the last five years, I have also worked across patient and community services for learning disabilities. In November last year, I decided to start doing some private work, which is when I joined The OT Practice team. I did both roles part-time initially, so that I could ensure independent work was right for me, and then I left the NHS in late-May and became full time private.
Why did you leave the public sector?
Having worked in the NHS and for local authorities for so long, I had become frustrated with the lack of money, time and resources available, and the fact that I felt I wasn't able to have a truly positive impact on my clients.
How did you get involved with paediatrics?
The OT Practice started by giving me paediatrics cases with young adults who were just over 18 – such as clients who needed assistance with their education, health and care (ECH) plan – as my background was adult mental health and learning disabilities. Then, because I had done a post-graduate qualification in sensory integration, the team started passing me cases for younger children who had sensory processing issues. They supported me by enabling me to start with older children and work my way backwards. Sometimes, the cases they passed me had already had assessments and interventions conducted, which was useful because I was able to see what other OTs had done and rapidly build up my expertise and confidence within the field of paediatrics.
What benefits have you experienced while working with The OT Practice?
The support from the staff in the office has been amazing. They're really good at calling you up and finding out whether you'd be interested in a potential enquiry, both in terms of the clinical work involved and the location of the client. Also, if I ever have concerns or questions about a case – like what something means in a report – they'll always support me.
What do you enjoy most about private practice?
I enjoy the flexibility of making my own schedule, and being able to be creative and think outside the box with regards to client recommendations.
What has been your favourite case so far?
I have just finished therapy with a young boy of about eight years old who was having difficulty with his handwriting, but had no medical diagnosis that it could have been related to. He was just lots of fun to work with, because he was such an outgoing and funny kid and the work we have done together has really made a big difference to his everyday life.
What was the biggest challenge when you moved into private practice?
I'd say my confidence. Within statutory services, there are set procedures to follow, and restrictions for funding, how often you see people and what you're allowed to do. This is not the case with private work, and having a lot more freedom comes with a bit of uncertainty. The OT Practice was very supportive in reassuring me that I was doing the right thing.
What advice would you give to OTs who are thinking of moving into private practice?
I always say to people that I should have done it years ago. Private practice is ideal for people who want to work hard but also have a bit more freedom and independence with their work. Even if you have concerns, you'll have the full support of the Client Managers.
---
If you'd like to find out more about becoming an independent OT with The OT Practice, like Kimann, simply visit our join us page or contact us today on 0330 024 9910 / join-us@theotpractice.co.uk.
Related topics
View articles by topic
General
Problems we solve
Conditions we treat