Interested in Private Practice
TOTP presentations at the RCOT Conference 2022
by Sarah Doyle
We are very excited to be sponsoring the RCOT Annual Conference this year showing our support for Steve Ford, RCOT's Chief Executive, new strategy, and direction for RCOT and the Occupational Therapy profession. Having had the opportunity to welcome him to The OT Practice headquarters in April to meet the team, Nikki Thompson, Executive Director of The OT Practice, said "It's been a real pleasure to have had Steve here today and I am really excited about the opportunities for collaboration between the two organisations. Our support for RCOT and desire to promote independent practice will continue throughout 2022 and beyond."
The OT Practice team will be available both days during the conference to chat at the virtual booth, and they will also be presenting two highly anticipated Skills Exchange sessions.
---
Tuesday 14th June 11:30 - 12:10
Do you know a child who could benefit from a free upper limb prosthetic?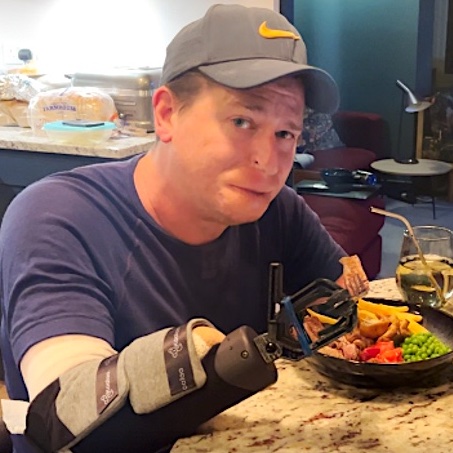 For our second session, we will proudly welcome Alex Lewis, The OT Practice Ambassador to introduce Project Limitless, a charitable initiative providing free upper limb prosthetics to children with limb difference across the world. Alex and his colleagues will be demonstrating the innovative new soft limb prosthetic and explain how Occupational Therapists can refer children who could benefit from the outstanding work this project is doing.
---
Wednesday 15th June 11:30 - 12:10
Private Practice, Your Questions Answered
In keeping with the conference theme of "Innovating our profession" Iva Ricko, our Head of Clinical Services and Jessie Basra, our Clinical Operations Manager will be hosting an informative, interactive round table discussion on the subject "Private Practice, Your Questions Answered". This lively, thought-provoking session will provide therapists with all they need to know about getting started in private practice whilst also sharing their personal career journeys transitioning from social care to the independent sector.
---
If you are not already booked to attend this flagship conference, book your place here: https://www.rcot.co.uk/annual-conference-2022
As the conference is virtual, it provides a fantastic opportunity to attend informative educational sessions, take part in inspiring discussions and the opportunity to make valuable connections nationwide.
I'm going to the conference; how can I speak to The OT Practice?
Sarah, our Therapist Network Director and Emma Foreman, OT Network Manager will be available to meet with therapists throughout the conference on live chat or by booking a virtual meeting. They will be happy to answer any burning questions you may have about getting into private practice, the variety of opportunities available and even share personal experiences of their career journey into the independent sector. Slots opened for booking on 31st May, so be sure to book your place today to secure your chance of meeting the team. Find The OT Practice sponsor page and book a time.
I'm going to the conference; how do I sign up to the skills exchange sessions?
Find our sponsor page and look for "Sessions". You can then choose which ones you want to add to your schedule. Alternatively, you can find the Skills Exchanges sessions located under the conference programme on the conference homepage.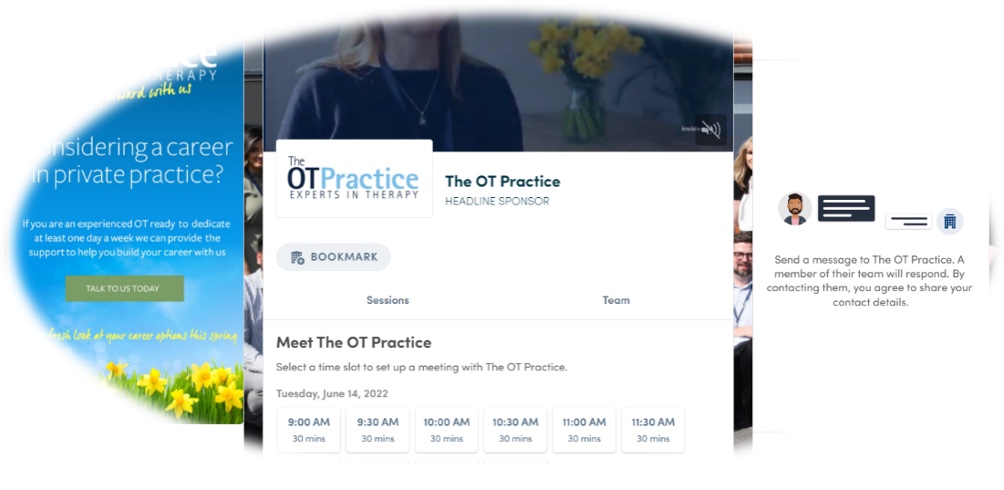 Related topics
View articles by topic
General
Problems we solve
Conditions we treat