Interested in Private Practice
Becoming an OT Practice therapist - Ganga's story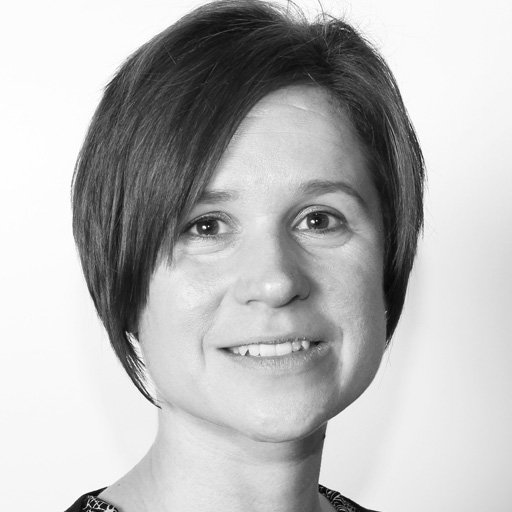 Name: Ganga
Specialisms: Paediatrics; treatment for children with sensory processing disorder or autistic disorder; functional rehab for children with physical disabilities
Number of years as a qualified OT: 10
Length of time with The OT Practice: 18 months
Family: Two young children (2½ and 4½ years old) and one on the way.
Interests: Going to the gym, eating out and spending time with friends
What was your career before The OT Practice?
Before private practice, I worked solely for the NHS. I started out by working with adults with learning disabilities, and then I worked in mental health, before moving into more general and then complex paediatrics. I left the NHS in December 2016.
Why did you leave the NHS?
I found the workload increasingly challenging. I was finding it hard to deliver the quality of therapy I wanted to, because of time pressures and resource issues.
What attracted you to private work?
I was attracted to working privately by the idea of having flexibility and reduced caseloads, and being able to offer quality therapy.
Why did you join The OT Practice?
I found the idea of going independent on my own overwhelming. The OT Practice gives me peace of mind because the office staff double-check things, so I know that they've reviewed my reports and double-checked my figures. They provide supervision, support and an accessible case management system so that I can keep track of all my cases. I can do everything remotely but still be part of a team.
What does your average week look like now?
My week is very varied. I travel up to an hour to see children of different ages and conditions. I work three days a week, so try to have around 10 cases (when I worked for the NHS, I had 39!). My day might start with a session with a 16-year-old who has Cerebral Palsy, is in an independent school and is having therapy to address difficulties with social and community skills. I may then go on to see a three-year-old client of mine with Autistic Spectrum Disorder, whom I do sensory activities and lots of play-based intervention with. My day may end with seeing a young man, who is six years old with Cerebral Palsy, to work on fatigue management, so that he can participate in the school day.
What do you enjoy most about working with The OT Practice?
The OT Practice has helped me raise my professional profile and competence. It's nice to be working in an environment where everybody can be proud of their work, rather than feeling pressured and negative! It has given me a real confidence boost, because people have time to notice what I've done. We've actually got time to talk to clients, so they are appreciative because they get that extra service. My job satisfaction is much improved, beyond my expectations.
What has been the biggest challenge?
The biggest challenge for me has been learning how to cost my ongoing interventions. The financial side just doesn't come into your work in the public sector. The OT Practice takes care of all this for me. The Client Managers at The OT Practice liaise with the clients about anything financial – so it doesn't become an issue in the therapeutic relationship.
What advice would you give OTs who are thinking of moving into private practice?
I haven't looked back since I did it, and I would advise anyone to give it a go. If you can, reduce your days and work privately alongside your existing role for a few months, so that you know it's for you. It is hard work and not for everybody, so doing the two together for a short time means that you can try it out, without feeling like you've lost your current job. The OT Practice has kept me busy from day one – they have lots of work. That's one thing that really surprised me. I've always got a full workload that I can control, which really relieves the pressure.
---
If you'd like to find out more about becoming an independent paediatric OT with The OT Practice, like Ganga, simply visit our join us page or contact us today on 0330 024 9910 / join-us@theotpractice.co.uk.
Related topics
View articles by topic
General
Problems we solve
Conditions we treat