Interested in Private Practice
Enhancing our OT Network: Introducing our new OT Network Manager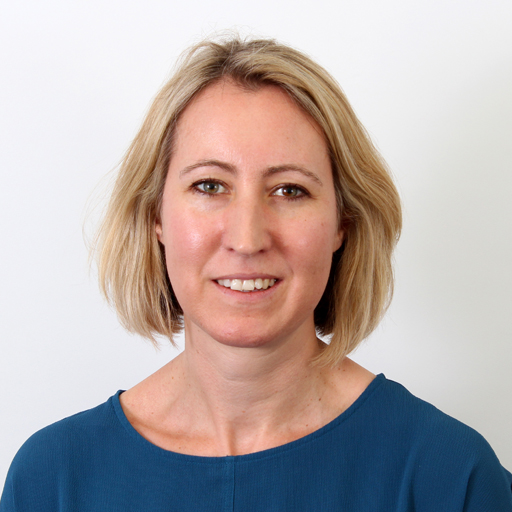 Emma has been working with The OT Practice for over 2 years as our Clinical Team Lead for Housing & Equipment, providing guidance and oversight to our team of therapists and internally supporting staff on specialist matters. We are delighted to announce that last month Emma was the successful candidate for the newly created role of OT Network Manager, an instrumental part of the Therapist Network Division we are building at The OT Practice.
We are investing in a significant transformation to the way we recruit, support and develop our team of OTs. We are fortunate to work with some of the UK's best clinicians already, nevertheless our goal is to provide the platform for further learning, better engagement as a team and continual improvement – especially for those wanting to pursue a career as a private practitioner.
In this interview we ask Emma about her new role and aspirations for transforming how we support and engage with our team of expert OTs.
What are the primary responsibilities of the OT Network Manager?
The underpinning goal is to ensure that every associate's journey with The OT Practice runs smoothly. I know there is a steep learning curve when transitioning from statutory services to independent practice, having been there myself. l also understand that the greatest support is required at the beginning, where therapists get used to the new processes and report writing. It is the responsibility of the OT Network Manager to be the primary point of contact for OTs and touch base with all new therapists to introduce a clear induction pathway with training and schedules to help evolve the network.
Once therapists are up and running, l will be on hand to provide support where there are challenges and to make sure that they receive constructive feedback as well as recognition for their achievements and contribution to the team. I see The OT Practice as being a career choice and l would like to nurture the supportive environment where there is potential for personal growth alongside great enjoyment.
My role within the Therapist Network Division will also involve networking with OTs interested in private practice. I can offer support and guidance for anyone interested in joining us, from the application stage through to interview and beyond.
As an experienced OT who knows private practice and The OT Practice, I can provide a unique perspective that enables me to effectively help people interested in joining.
How will this role differ from the Clinical Managers who also provide support?
Our Clinical Managers are responsible for the day-to-day tasks of offering cases and working with the OTs to managing cases they are responsible for. They will of course provide support and guidance on a case by case and task by task basis, however the OT Network Manager will provide an independent and holistic view of performance and progress, focusing on supporting an OT's overall development and success at The OT Practice, not just on completing case tasks. Therefore, unlike the Clinical Managers, I will be in a position to provide a unique level of consistency from interview through to induction and onwards throughout their career with us.
What are the key things you want to achieve in this role?
I want to support OTs to develop their skills not just clinically but also enhance the business skills required for private practice. The transition into private practice can be scary so I want to be there to offer guidance and implement training programmes that will help the OTs joining us to grow in confidence as private practitioners.
As a team we want to grow our network of OTs, but I also want to work with our existing therapists to ensure we are providing them with as much work as they would like to take on. Alongside nurturing our present talent, l will also be engaged in networking amongst the therapy community to maintain links with professional bodies to ensure The OT Practice is reactive to therapy needs.
What are you most excited about pursuing in this new role?
Without doubt the best bit about the job is working with the therapists. I love meeting the therapists, talking with them at interview and hearing about their professional journey. No two therapists are ever the same, everyone brings something different to the practice. The range of skills and expertise that our therapists have is enormous and l enjoy hearing the creativity that they bring to their cases. In my role working with therapists l would like to nurture their potential and grow a strong team through both formal and informal support. As l am passionate about Occupational Therapy, I would like to pass this on to our therapists, allowing them to reconnect to the core values of the profession and to encourage their continued enjoyment of what they do.
What qualities do you look for in OTs interested in joining?
Working in independent practice allows greater creativity and resourcefulness, to work beyond boundaries. So, there is a need for applicants to be well motivated, to have a readiness for doing the best for their client. It also requires an applicant who is keen to continue developing their practice; no matter how experienced a therapist may be, the learning does not stop and at The OT Practice we set high standards. Successful applicants are often excited about the opportunities that private practice brings and view this step as a credible career choice.
I understand that applicants may be nervous at interviews and it can be difficult to shine, so during the induction period they can show off their abilities as a therapist whilst being supported through the process. The best applicants show a willingness to take cases and an eagerness to develop through each experience, learning from feedback. The flexibility that private practice allows also means that applicants need to show the ability to manage time effectively and meet deadlines.
I'm always interested in talking to OTs and happy to talk through personal circumstances to help people make a decision, so please feel free to give me a call.
What other changes are we likely see coming down the line?
We will be welcoming a new director very soon to head up the Therapist Network Division, at which point I'm sure we will be able to announce further exciting plans. As a team we are aiming to offer our OTs more than just the opportunity of work, we want to lead the way for therapists choosing a career in private practice.
If you are interested in finding out more about working for The OT Practice or private practice more generally, please contact emma@theotpractice.co.uk or call us on 0330 024 9910.
Related topics
View articles by topic
General
Problems we solve
Conditions we treat