Interested in Private Practice
Expanding our Clinical Leadership: Meet Iva, Head of Clinical Services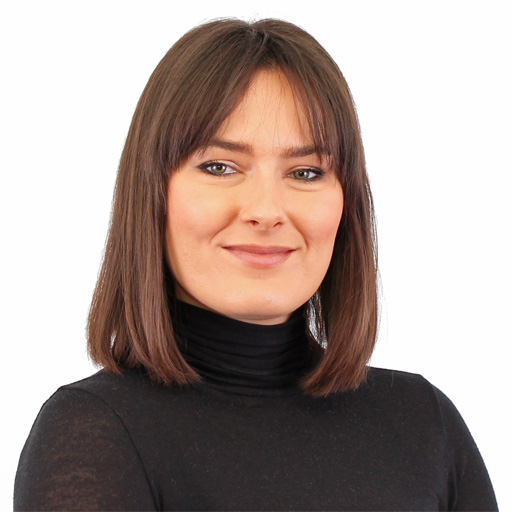 Iva has joined The OT Practice as Head of Clinical Services and will be responsible for ensuring our clinical services, on both the adults and paediatrics side, continue to provide expert care and strive for excellence.
Iva was the Therapy Team Lead at the Royal Berkshire Hospital for many years, building on her post-qualification experience in Croatia where she completed her training. Throughout her career, she has developed significant clinical experience, as well as in management and leadership. Iva is currently in her final year of Henley Business School, where she has had the opportunity to expand her management knowledge with some of the country's top leaders. She is also enrolled on a PhD programme on Prevention Science and Disability studies.
Iva has extensive experience supporting and supervising therapists and has led on many successful projects in collaboration with both internal and external stakeholders – some of which have been presented at professional conferences and published in peer-reviewed journals. In recent years, Iva was awarded with the "Highly Specialist Occupational Therapist of The Year Award" in 2019 and the "The most Inspiring and Innovative Allied Health Professional Award" in 2020.
Hear from Iva about her new role and how she's positioned to support other OTs.
---
When I saw that The OT Practice is one of the largest private organisations for Occupational Therapists in the UK and the values they represent – I was inspired. Working with The OT Practice offers opportunities that my education and experience have prepared me for and I'm excited to use this opportunity to contribute to the further development of clinical excellence and quality of this fast-growing business. The OT Practice is proud of being a caring and equally professional company, and these values act as a foundation on which we can grow and succeed.
I will be responsible for leading the Clinical Services division of the practice, supporting our OTs and clinical managers to ensure a high standard of quality care is consistently delivered to our clients and referrers. I will also lead on clinical governance, embedding best practice and driving continual improvement whilst working in line with strategic objectives.
Strengthening relationships with our key referrers and reviewing client feedback will be an important focus of mine and by working closely with the clinical teams, we will ensure continual development is delivered in all areas of the clinical services division. This is not only a period of growth for the clinical services we provide but also for me professionally and I am looking forward to sharing my determination to uphold the high professional standards The OT Practice represents.
On a national level, I am excited about being an advocate for the profession within the private sector. I am hopeful that my role will have a positive impact on my teams, therapists and clients, and as a result, the company reputation continues to expand.
I feel privileged to join The OT Practice as Head of Clinical Services at this exciting time for the company.
If you have any questions for Iva, you can email her at iva@theotpractice.co.uk.
View articles by topic
General
Problems we solve
Conditions we treat