Our news & press
Introducing Emma, Clinical Team Lead – Housing & Equipment
Our new clinical team structure enables us to deliver an enhanced level of quality and focus on specialist clinical care. Each team will have a Clinical Specialist Team Lead who through their leadership will ensure the OT's in their team are equipped to deliver the most up to date and clinically evidenced practices to our clients.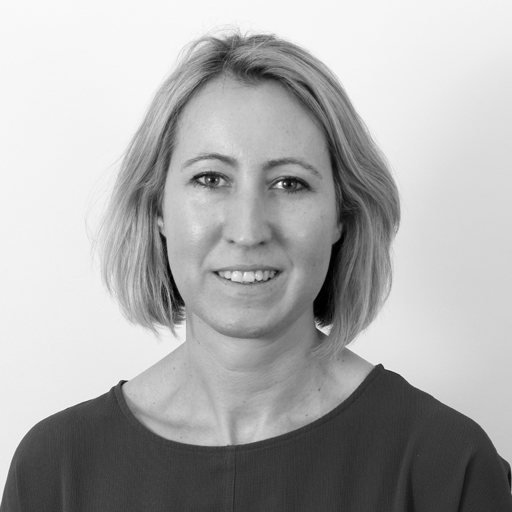 Emma Foreman joins The OT Practice as the Clinical Lead for our Housing and Equipment team and is the first to take up this pioneering position. She will be available for advisory support on any particularly complex and challenging cases to our office based clinical services teams, field-based therapists and referrers.
We asked Emma a few questions to find out more about her and the role.
What's your OT background?
I have been practicing as an occupational therapist for over 12 years spanning management and client facing roles. I have a strong background in health, education and social care both in the UK and overseas.
My previous roles have included working at the frontline in Housing and Equipment assessment, provision and training for adults and children within social care. I have extensive experience in training on both equipment and moving and handling. My roles have also taken me overseas to Dubai where I worked with international clients for 3 years.
In 2017 I completed a Masters in Occupational Therapy, which has equipped me with up to date research within OT and provided me inspiration to be innovative in my own practice.
What attracted you to working with The OT Practice?
The role of Lead Clinical Specialist for the Housing and Equipment team at The OT Practice caught my attention straight away. I'm committed to raising standards in the occupational therapy profession and ensuring clients receive the best clinical care. The OT Practice have a reputation for having the same aspirations and so when I saw the role, I was very excited. The opportunity to work with a growing business and to help develop and enhance a specialist service is a fantastic opportunity both professionally and personally.
What are you looking forward to most about the role?
From what I have seen so far The OT Practice have some exceptional processes and systems in place to ensure clinical quality. Now that the teams have been siloed into clinical specialisms I am looking forward to understanding more about the Housing and Equipment team and where I can add value. I am keen to be speaking to the therapists to find out what they feel we can do to enhance their practice. Combined with the Company's desire for a robust clinical governance and training structure for the team and any feedback from referrers I am sure I will have a lot to keep me busy.
Tell me about your vision for the role?
I want The OT Practice Housing and Equipment team to be the best there is. I want us to attract the elite from the OT community to work with our clients and to offer an unsurpassed level of clinical excellence. I will be working with the team here to introduce a specialist specific training programme for the Housing and Equipment team where we can share knowledge, best practice, experience and innovation with the aim of ensuring consistently high standards. The bar that The OT Practice set is already very high and I see my role as continuing to raise this and to inspire our occupational therapists to want to continually strive to hit it. I want us to have a well trained, supported and governed Housing and Equipment service that offers referrers the reassurance that that their clients will be in the best hands possible through our assessments and interventions.
What are your thoughts on the future outlook for OT and clients with Housing and Equipment needs?
Occupational therapists are uniquely placed to offer solutions to the current challenges that our health and social care systems are facing. We are a highly skilled profession and marketed well, we have the opportunity to make a real difference, its an inspiring position to be in. I'm delighted to be working with an organisation who promotes our profession so positively and especially opens up the careers choices for OT's by making independent practice so accessible.
The future of Housing and Equipment provision within occupational therapy is very exciting. It is fast changing landscape with new technologies and products coming onto the market all the time. Part of my role is to keep up to date with these and ensure the latest developments are shared with the team.
How would you describe occupational therapy in 3 words?
Individualised, Innovative, Independence
You can read further about our specialist clinical teams in our previous article here.
Related topics
View articles by topic
General
Problems we solve
Conditions we treat