Our news & press
Introducing Tania, Speech & Language Therapy Manager
We're delighted to introduce Tania who has joined us as SLT Manager to deliver and expand our SLT service at The OT Practice.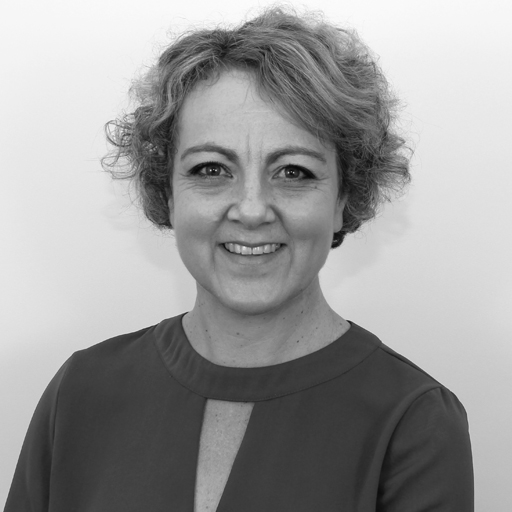 The OT Practice provides speech and language therapy to a number of clients, often alongside occupational therapy. This offers the benefit of a joined-up, team approach and a single point of contact for clients and referrers for both therapies. As an experienced SLT, Tania offers expert support and oversight to our SLTs and clients.
There has never been a better time for Speech & Language Therapists to join our practice, so get in touch if you'd like to find out about joining us.
What's your SLT background?
I have been practicing as a speech and language therapist for over 20 years and have worked both in the United Kingdom and abroad. I gained clinical experience in the statutory, voluntary and independent sectors providing assessment and therapy to children with a range of speech, language and communication needs.
I have worked closely with others in multi-disciplinary teams in community clinics, a child development centre, special and independent schools. I have supported clients and their families in pre-schools, family homes and schools. I am experienced in working with children presenting with developmental delay, Developmental Language Disorder, difficulties with attention and listening, speech sound/phonological delay or disorder, neuromotor speech disorders such as verbal dyspraxia, social communication disorder and Autism spectrum disorder.
What attracted you to working with The OT Practice?
I was excited when I read about the history and ethos of the OT practice and drawn to the challenge of growing the Speech and Language Therapy network alongside the network of Occupational Therapists we have across the country. The excellence and professionalism of the OT practice resound with me and reflect the kind of service I would like to offer and extend to children and families across the nation.
What are you looking forward to most about the role?
The opportunity to be part of a growing enterprise and build on the experience gained by my Occupational Therapy colleagues in establishing a new network of Speech and Language Therapists to provide for the needs of children and families. I am looking forward to utilising the experience that I have gained working with a range of clients and in various settings to develop, support and manage the network in order to ensure that our clients receive the highest standard of clinical care. I am also looking forward to introducing new speech and language therapists to the practice thereby providing them with an opportunity to offer the level of speech and language therapy they truly believe the client requires without the constraints of systems that do not allow the flexibility for them to do so.
Tell me about your vision for the role?
I would like to build a team of therapists who provide the highest level of care, providing evidence-based intervention and demonstrating a commitment to achieving the best outcomes for our clients. This will include establishing open lines of communication and maintaining a high professional standard when working with clients, families and referrers. I would like to ensure that systems and processes are in place that will support the therapists ensuring that they can focus on providing assessment and therapy and not get bogged down in a system that is overly time consuming, distracting them from their main purpose in providing therapy. I would also endeavour to support parents and referrers by having clear systems in place in order for them to have clarity regarding the processes involved in accessing support for their children or clients from the outset.
What are your thoughts on the future outlook for SLT and clients with speech, language and communication needs?
Speech and Language Therapists are highly skilled professionals who can make a significant difference in supporting and empowering children and adults with communication and feeding needs to function as best they could within society and achieve their potential. SLTs are qualified to conduct detailed assessment of each client's unique communication and dysphagia needs and provide intervention at exactly the right level for the client, adapting the client's therapy by utilising the skills obtained and developed throughout their rigorous training.
Speech and Language Therapists are uniquely placed to provide the detailed assessment and finely tuned intervention that a client requires in order to make the best progress. All clients should have access to speech and language therapy suited to their needs and from a high clinical standard regardless of where they live and what other support is in place.
How would you describe speech and language therapy in 3 words?
Empowering, Inclusive, Individualised
We are recruiting SLTs to join Tania's team and have immediate cases available in the London area. If you'd like to find out more about working with us please get in touch with Tania on 0330 024 9910 or tania@theotpractice.co.uk
Related topics
View articles by topic
General
Problems we solve
Conditions we treat