Our news & press
Supporting Hats For Headway
The OT Practice raise money for brain injury charity Headway
Brain Injury Awareness Week is held in May each year and the charity Headway supports the week with their public campaign 'Hats for Headway'. The UK charity works to improve the lives of people who have been affected by a brain injury offering vital support, information and services.
Brain injuries can be life changing, impacting every aspect of a person's life, changes can be severe and regularly permanent. Our team of expert neurological occupational therapists support the rehabilitation process helping those affected and their families find their new version of normal.
Having worked with many clients effected by ABI, The OT Practice office team chose to support the campaign 'Hats for Headway'. Employees chose to wear hats or a choice of headwear, fundraising activities also included a dress down day and taking part in a quiz. Activities and fundraising really bring the team together especially for a cause we are so passionate about, we're incredibly proud of our employees supporting such a worthwhile and important charity.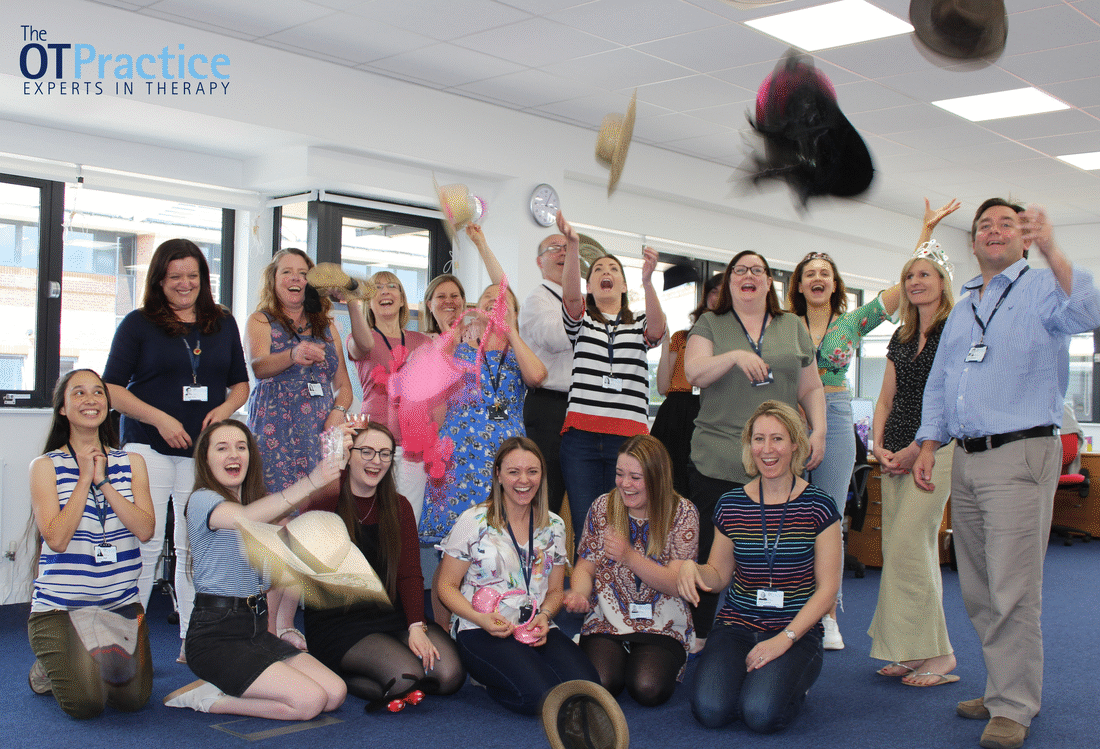 The OT Practice and neurological rehabilitation
An occupational therapist can work independently or as part of a multi-disciplinary team to assess and treat a client following a brain injury. They will work with the client and their family to identify the areas of difficulty and how these are going to impact on their daily routine. Through setting realistic and achievable goals, the OT and client work together through the rehabilitation plan towards achieving the highest level of independence and ability possible. Find out more here: https://www.theotpractice.co.uk/how-we-help/conditions/brain-injury
At the OT practice we work with many clients who have experienced a brain injury including case managers, charities, private individuals and solicitors. Find out how we can support you here: https://www.theotpractice.co.uk/who-we-work-with Or call on 0330 024 9910.
Keep up to date with more news from The OT Practice by signing up to our newsletter: https://www.theotpractice.co.uk/news#signup
Related topics
View articles by topic
General
Problems we solve
Conditions we treat