Our news & press
The OT Practice at Kidz to Adultz South
Last week The OT Practice attended the brilliant Kidz to Adultz South venue in Farnborough, and we thoroughly enjoyed the brand-new venue!
We met with many Occupational Therapists looking to learn more about private practice; interested in the opportunities associated with this career choice and the benefits that come with joining us a private OT.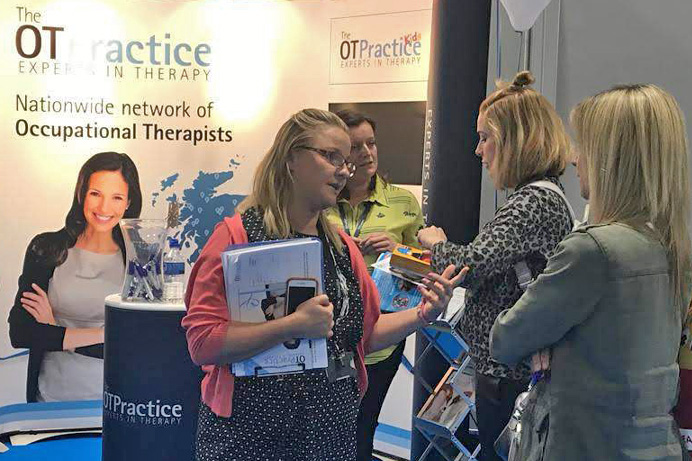 The larger venue allowed for lots of vibrant stands showcasing the latest equipment solutions for children and young people, and filled with resources providing information and guidance for children & young adults with disabilities and additional needs. We were available to speak to families looking for information on paediatric OT, and the next steps for assessment and support.
New venue and new opportunities
Events like these are a great way for Occupational Therapists to meet us face to face and talk to us about the benefits that come with a career in private practice. Often the transition can appear like a step into the unknown, but we guide every new therapist that joins our team to support them in the next stage of their career.
Working as an independent OT but part of our team also benefits from the stability and support that comes with our office based OTs and managed client services. We give you the tools to manage; allowing you to focus on what you are best at, providing excellent clinical care to clients in the best possible way.
If you're an OT who missed us at the event and would like to speak to us about what a career in private practice looks like, then visit the following for more information about joining our nationwide network:
Related topics
View articles by topic
General
Problems we solve
Conditions we treat