Our news & press
Alex Lewis' Extraordinary Expedition to Ethiopia
Alex has been working in collaboration with a number of universities and rehab facilities, developing and testing advanced technologies and revolutionary new prosthetic equipment.
This September sees Alex embarking on a physical challenge to climb one of Africa's tallest mountains, Ras Dashen in Ethiopia. Alex will use a bespoke hand cycle designed by a team of engineers from the University of Southampton to make the climb. The expedition is in aid of raising disability and amputee awareness as well as fundraising in the hope of setting up a wheelchair factory in Ethiopia.
This week Alex spoke to our office team about his expectations for his visit to Ethiopia and we happily presented Alex with a sponsorship cheque to assist equipping Alex for his trip. In the coming months we will be bringing more updates on Alex; the work he is involved in, updates on his expedition and future projects.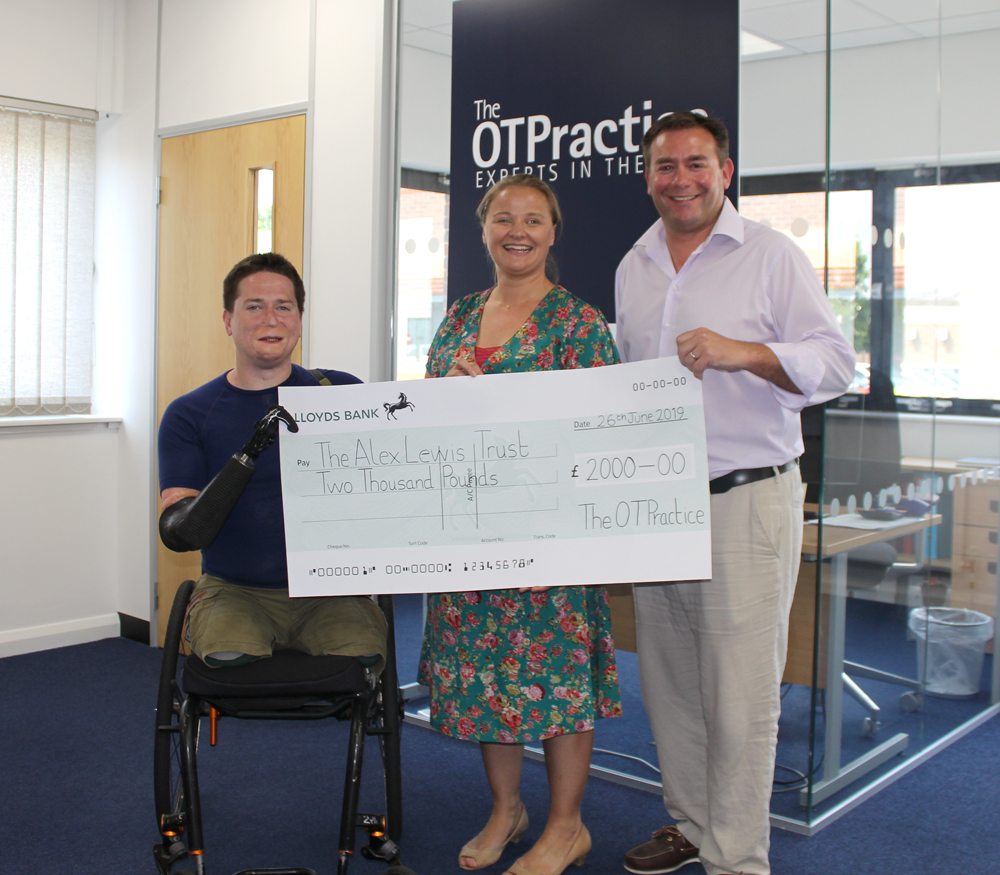 Related topics
View articles by topic
General
Problems we solve
Conditions we treat