Our news & press
Presenting Paediatric Clinical Team Lead- Lynn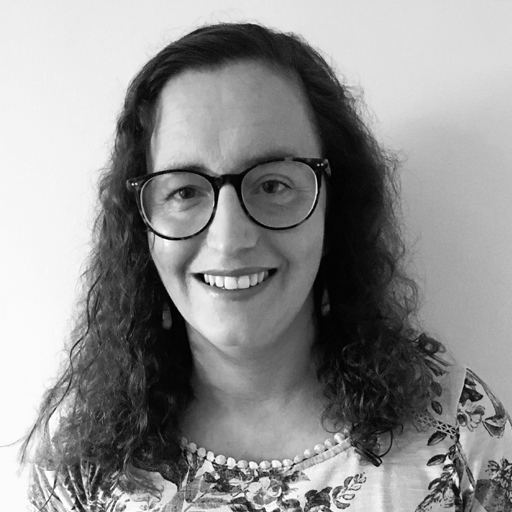 Our team of clinical leads grow in order to strengthen our service of specialist clinical care to all of our clients. Our paediatric lead Lynn Thompson is available for our office-based teams, network of therapists and referrers to consult with and get support on complex and challenging cases, as well offering mentoring and training to our teams in order to share best practices across her specialism and be able to offer our clients up-to-date clinical developments and techniques.
We speak with Lynn to find out about her paediatric background, and ask her a few questions on working with The OT Practice and her role.
What's your OT background?
I knew from an early age that I wanted to work in a health-related job and I had originally planned to train to be a nurse when I heard about occupational therapy through a friend, who's Mum was an OT. Fast forward to the present day and I have 25 years post graduate experience as an occupational therapist. I have specialised in working with children and young adults for the past 15 years. This experience has been a combination of working for statutory services, for both social care and the NHS. I began to dip my toe into independent practice, both in clinical practice and undertaking medico- legal assessments, before leaving the NHS to work full time in the independent sector last year.
In the NHS, I was the team manager for the paediatric occupational therapy team, which involved providing management and leadership to a team of Occupational Therapists and technicians.
I am particularly interested in sensory integration and this led me to do more study in that area, completing a postgraduate certificate in sensory integration, and becoming an Advanced Practitioner in Ayres Sensory Integration. I have extensive experience of providing specialist assessments and intervention for children and young adults who have significant difficulties that impact on their daily lives due to neurodevelopmental difficulties, including Autism and brain injury.
What attracted you to working with The OT Practice?
I have worked for The OT Practice since January 2018 and they have proven themselves to be a company with strong values and high standards. They share my own beliefs and values to provide the highest possible standards of clinical care. On a personal note, they are a very friendly, approachable and supportive team. When the Paediatric Clinical Team Lead role became available, I was interested in this opportunity to use my skills and experience to support and develop other therapists with their work and to be able to play a greater role in developing the paediatric specialist team and in the continuing success of the business.
What are you looking forward to most about the role?
I am really excited about the opportunity to have a wider role within the paediatric team and to support and build on the work that they do. I am interested in staff development and I am looking forward to encouraging other therapists in their professional development and to enable them to achieve the highest possible standard of care.
Tell me about your vision for the role?
I want to ensure that our occupational therapists are delivering the highest possible standard of care by supporting them with their professional development and training. To enable them to keep up to date with best practice in assessments and interventions through sharing research and developments and to inspire them to provide the best possible service.
The OT practice already has a robust quality assurance process and clinical governance in place. I see my role as supporting this process to ensure all therapists working for The OT practice continue to provide a consistently high standard of work and that we are striving for clinical excellence in the care that we provide as a company.
I want us to recruit and retain the highest standard of occupational therapists through providing excellent support and by having processes in place which enables them to focus on clinical excellence and delivering therapy.
What are your thoughts on the future outlook for Paediatric OT?
There are new and updated research, assessment and intervention opportunities being developed all the time. These enable us, as therapists, to maximise the assessment and intervention provided to our clients. It is vital that as therapists we are aware of and implement developments within our area of expertise in order that we can provide the best possible service. Lifelong learning as therapists is essential as it sparks inspiration and keeps our practice meaningful and up to date.
It is also important that we are able to measure outcomes effectively and this will enable us to increase the knowledge base for paediatric occupational therapy and it is vital for our unique contribution as occupational therapists to be recognised and valued.
The OT Practice offers occupational therapists an alternative to the traditional career pathway of statutory services and as such it has the capacity to be key in driving forward changes and developments within the OT paediatric world.
How would you describe occupational therapy in 3 words?
Enabling, Collaborative, Autonomy
You can read further about our specialist clinical teams in our previous article here.
Related topics
View articles by topic
General
Problems we solve
Conditions we treat